woodlands childcare
Woodlands Childcare is based at St Peter's; a village school with small year groups that provide fun, exciting and practical experiences for all.
We offer a complete package of Wrap-Around Care for children from 3 years old.
All nursery children will qualify for 15 hours free childcare each week, currently Monday to Friday 09:00 – 12:00 (or 30 hours if you are eligible.) We are also able to offer Wrap Around Care from 12.00 to 3.15pm for pre-schoolers and have our own kitchen and so those in Wraparound care during term time can purchase a fresh meal. Extended hours can be used during term time only, but we are flexible and they can be used between the ours of 7.30 a.m. and 6 p.m. (e.g. if you wish your child to attend our nursery you could use your extended hours for Breakfast club or Wraparound care.)
We operate a Breakfast club (open from 7.30 a.m.) and After School club (3.15 p.m. until 6 p.m.), giving you the option to choose childcare from 7:30am through to 6pm. We also operate a Holiday club in the summer holidays in response to demand from parents. We welcome children from the age of 3 to 9 years and also those that have moved on to Middle School too.
We accept most child care vouchers and are registered for the tax-free child care scheme. There are no advance payments required- invoices are produced fortnightly and you only pay for the sessions attended.
At Woodlands Childcare your child can access:
Experienced, qualified staff- Our Manager Amanda Brittain is also a Teaching Assistant at the school and most of our other staff are qualified to NVQ Level 3.
Fabulous safe outdoor areas- including Forest School.
A variety of activities and equipment.
Healthy Snacks and Drinks.
Another bonus is that the breakfast and after school clubs are based on site and so there is no need for your child to travel between providers.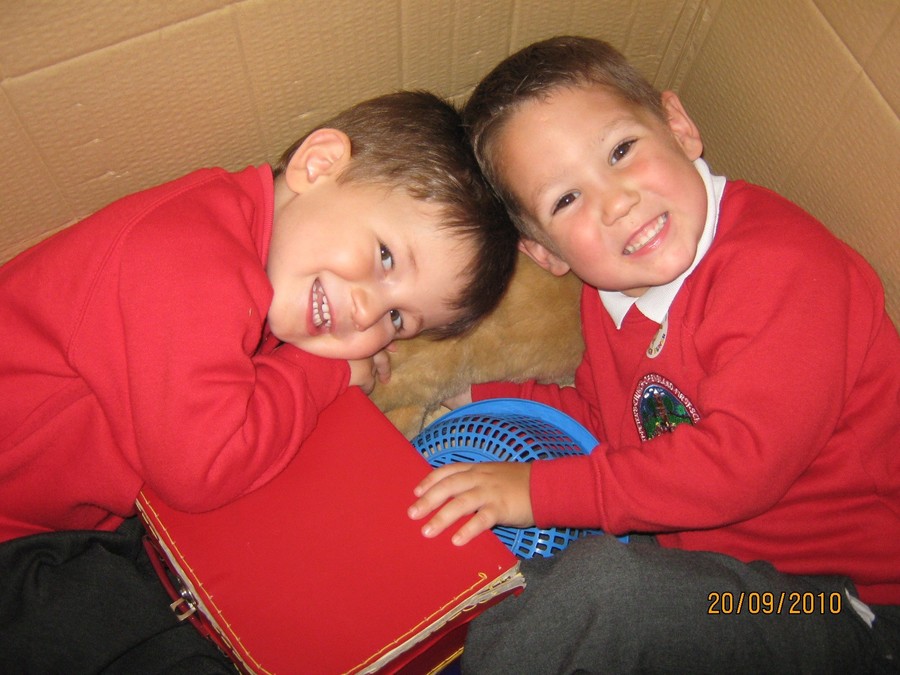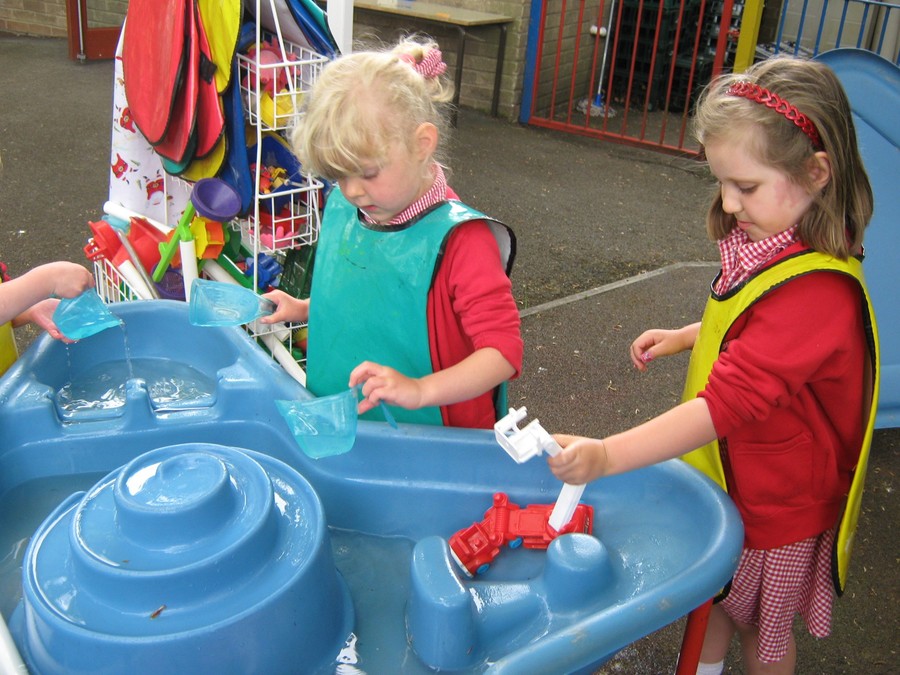 In the Nursery classroom at St.Peter's we work with the Early Years Foundation Stage (EYFS) curriculum which sets out six areas of learning. These are:-
Personal, social and emotional development
Communication, language and literacy
Problem silvingm reasoning and numbers
Knowledge and understanding of the world
Physical development
Creative development
Each of these areas has a set of stepping stones that progress towards the Early Learning Goals, for which the caring and experienced staff coordinate exciting activities to meet the needs of each child. Learning is encouraged through play and includes adult focus and child initiated activities to involve each area.The 'EYFS' has an enclosed outdoor area where the children have access to a variety of play equipment, role play gardening and a quiet area. This space is valued and enjoyed by staff and children and is accessed throughout the day.
Rules, Procedures and Fees
All places must be booked in advance to allow us to have the correct level of staff on site.
Non-attendance without cancellation will result in a minimum charge of £5.00 being applied.
Loyalty discounts are available for pupils who attend every day and also for siblings attending sessions together.
Invoices are usually produced fortnightly and will be e-mailed to you (we like to save trees!) and must be paid within 10 days of receipt. This way your child only pays for the sessions that your child attends. Payments can be made by cash, cheque or directly to our bank account.
Fees:
| | | |
| --- | --- | --- |
| | Hours | Fee |
| | | |
| Breakfast Club | 7.30- 8.50 a.m. | £6.25 (includes breakfast) |
| | 8.00- 8.50 a.m. | £4.25 |
| | 8.30-8.50 a.m. | £2.25 |
| Wrap Around- Nursery Only | Hourly Rate | £4.00 for any hours above and over your 15/30 hours |
| After School Club | Up to 15 minutes | £2.25 (no snack) |
| | 3.15- 4.00 p.m. | £4.25 (no snack) |
| | 3.15- 4.30 p.m. | £6.25 |
| | 3.15- 5.00 p.m. | £8.25 |
| | 3.15- 5.30 p.m. | £10.25 |
| | 3.15- 6.00 p.m. | £12.25 |
| | Penalty for Pick Up after 6 p.m. | £10.00 per 15 minutes. This is to cover staffing costs |
| For children coming from Oldfields Middle School or after school clubs | Up to 15 minutes | £2.25 |
| | Up to 30 minutes | £3.25 |
| | Up to 45 minutes | £4.25 |
| | Up to 1 hour | £5.25 |
| | Up to 1.5 hours | £6.25 |
Please get in touch via the school office or directly on 07719911631