Alfie Pearson, Chloe Cashmore, Milly Prime and Katy Prime are the representatives for the School Sports Council.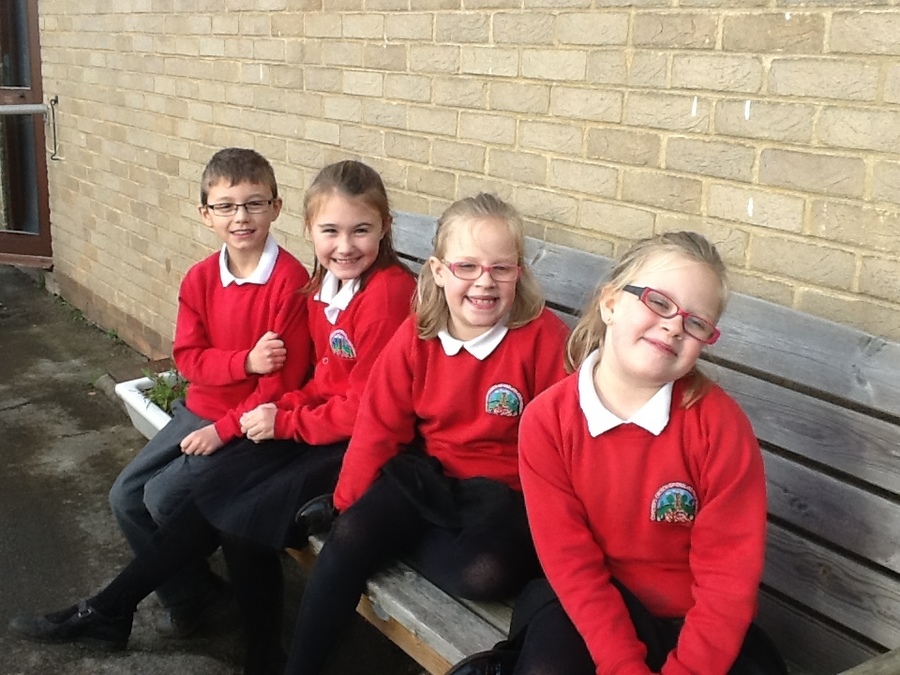 We enjoyed a 'Mad Science' assembly. Owen had a challenge vs. Miss Beynon, who could blow the wind pipes up the most and fastest...
We tried to fly just like Santa's sleigh...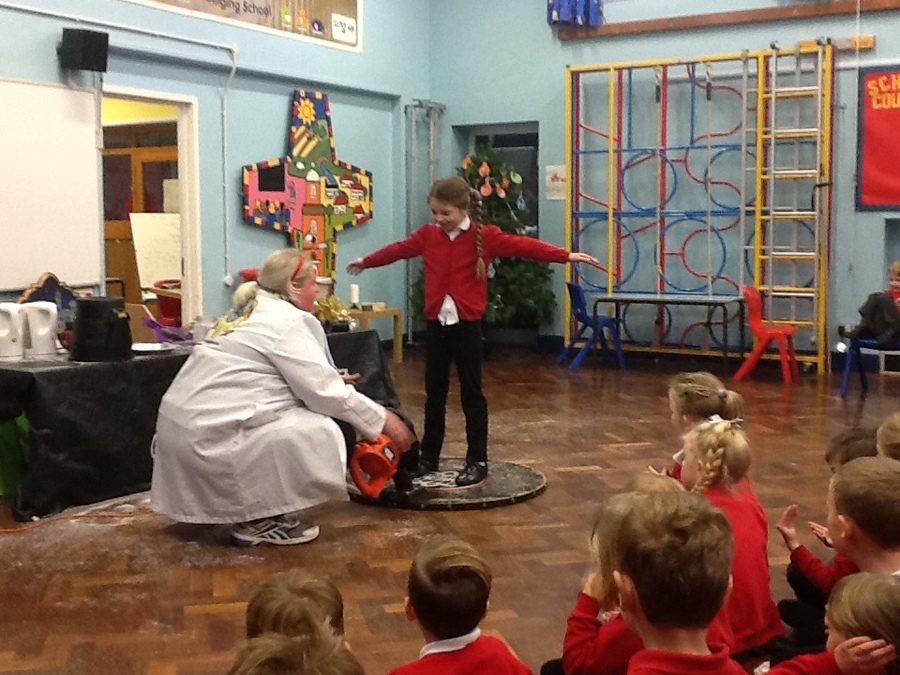 Not sure Santa does the 'dab' though...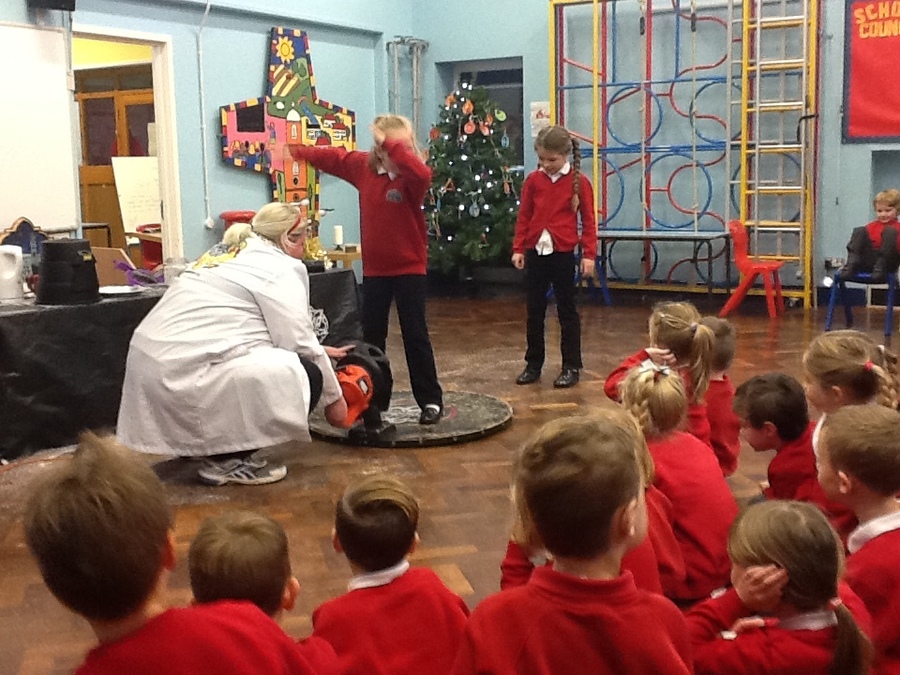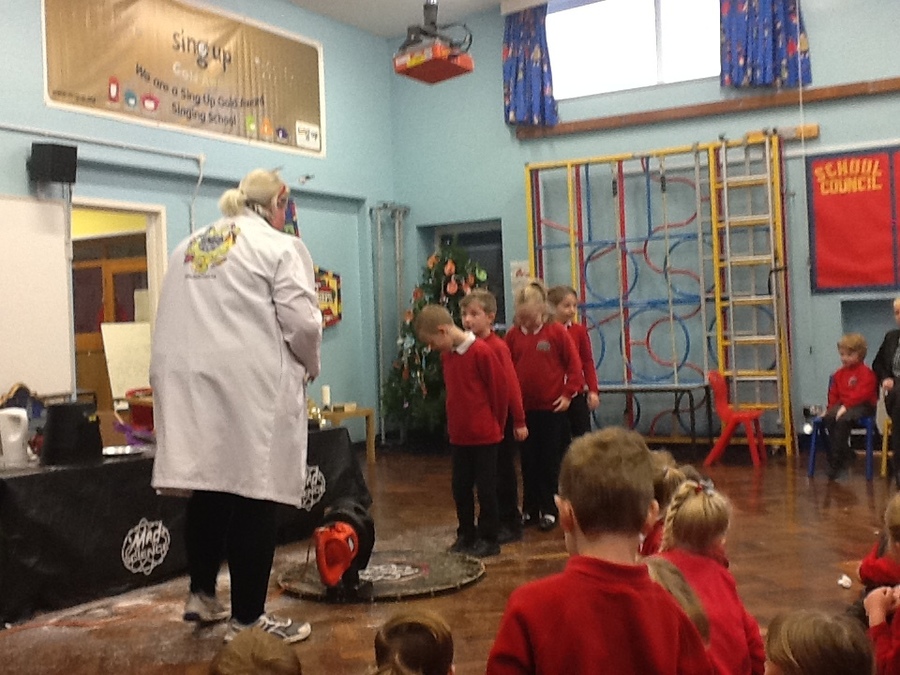 We even made it snow indoors!